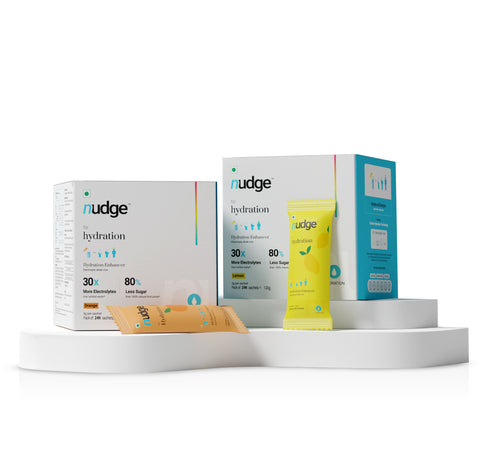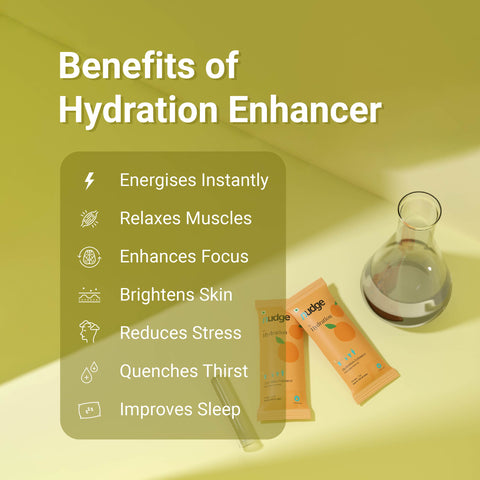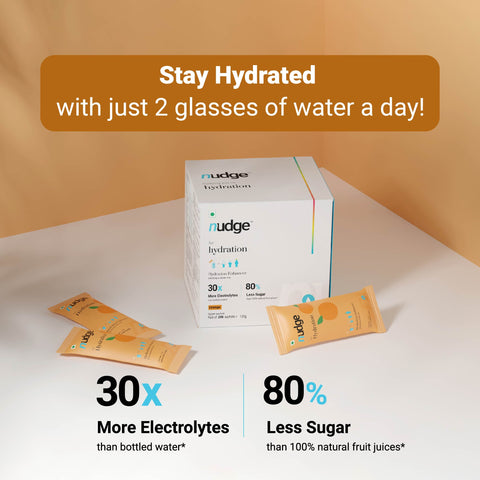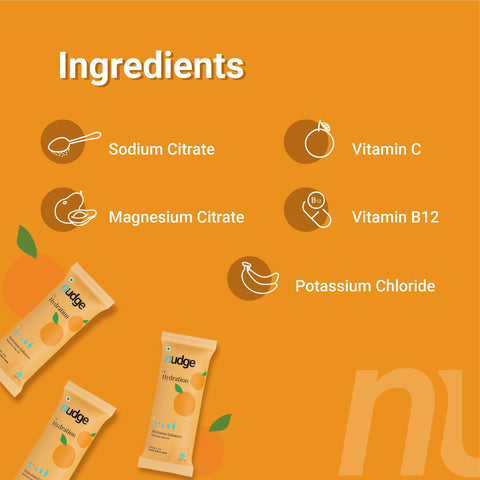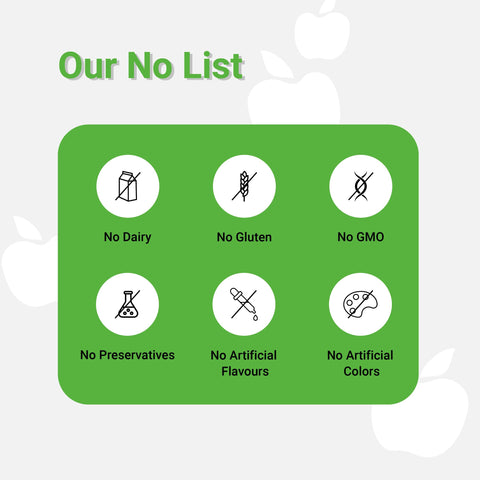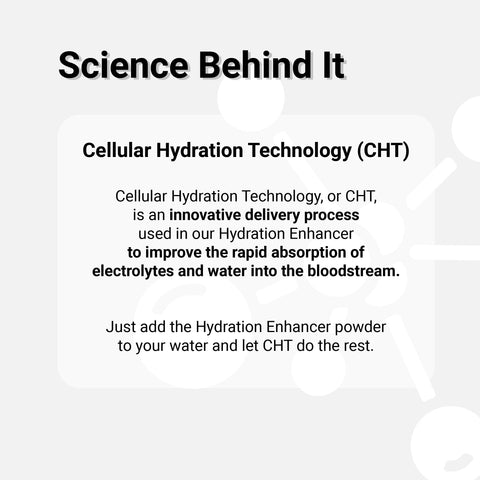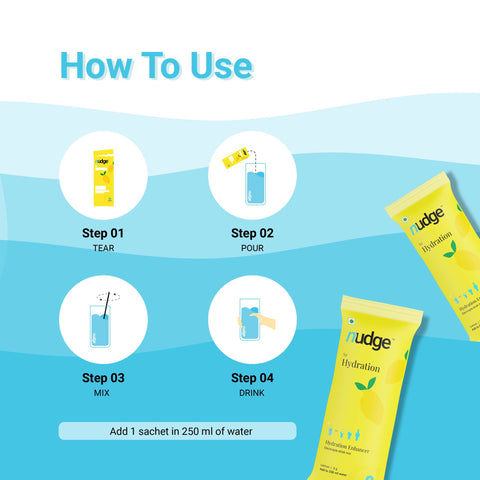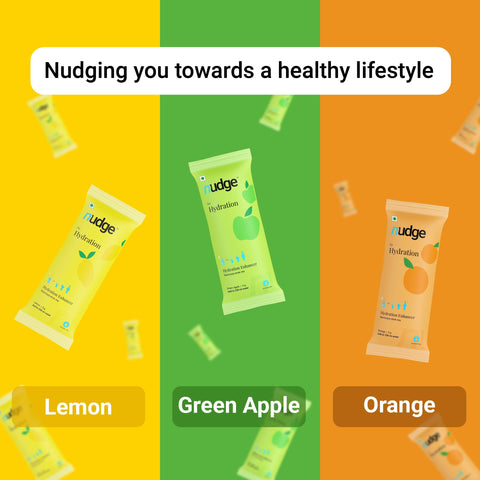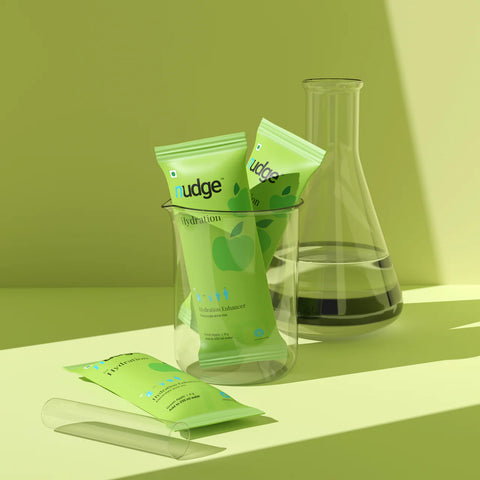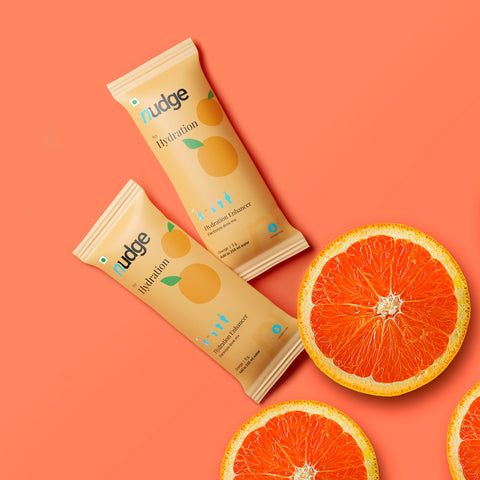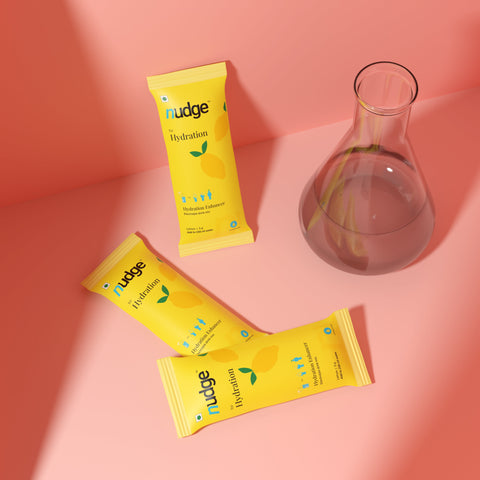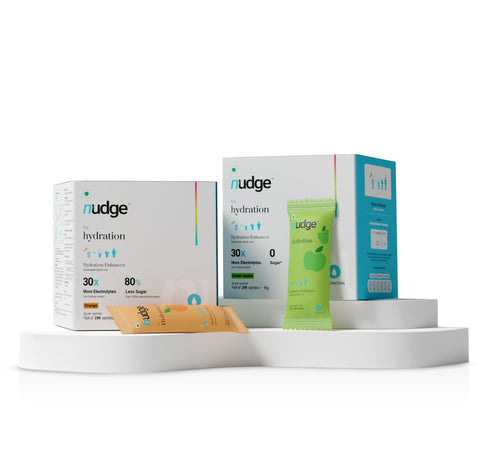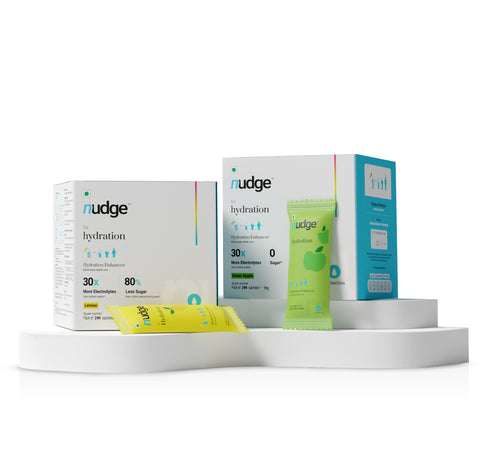 Product description
Formulated with essential electrolytes and vitamins, Nudge Hydration Enhancer provides a dose of instant hydration, better than just regular water.Read More
Formulated with essential electrolytes and vitamins, Nudge Hydration Enhancer provides a dose of instant hydration, better than just regular water.
Read Less
Vry nice in luv with it not only i my family
Nice and elegant bottle
The product is of good quality and the best part is that it comes with a pouch to keep it safe from breakage during daily use.
Awesome 👌
It's wonderful... I love it
Good product
I like this hydration enhancer. It really helps. I liked the bottle too
FAQs
Hydration Enhancer is an electrolyte drink mix that ensures rapid absorption of essential vitamins and electrolytes through Cellular Hydration Technology. It provides better and faster hydration than just water and contains 80% less sugar than natural fruit juices, hence makes a good replacement for high calorie beverages as they dehydrate the body.
Ideally, it can be consumed up to twice a day, by mixing a sachet in 250 ml of water.
Hydration enhancer should be mixed in cold or room temperature water only.
Yes, prepared hydration enhancer drink mix can be stored in the refrigerator for up to 12 hours.
Nudge Hydration Enhancer is an electrolyte drink mix is an innovative delivery process used in our hydration Enhancer to improve the rapid absorption of electrolytes and water faster into the bloodstream. Think CHT as a step-up water transport system in your body.Results: Hydrates & energizes better than just water!
An Oral Rehydration Solution (ORS) is a solution containing a specific ratio of electrolytes, glucose, and water that has been shown to hydrate better than water alone. With Oral Rehydration Solutions, more water is retained by the body and an active transport mechanism causes more water to be absorbed into the bloodstream faster than with water alone.
Sodium is one of the key electrolytes in Cellular Hydration Technology (CHT). When combined with glucose and potassium, sodium enhances water absorption in the body.
Sugar (Dextrose) is one of the key components in the science behind Cellular Hydration Technology (CHT). Liquid I.V. Hydration Enhancer contains an optimal amount of sugar needed to help your body absorb water and electrolytes as quickly and efficiently as possible.